Current Fundraising Opportunities
Sandia Band Booster Car Wash
The Sandia High School Matador Bands and Guard Teams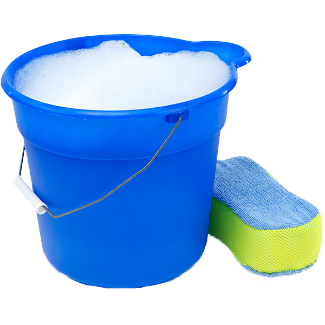 are happy to announce our upcoming fundraiser. This event will raise money for the bands and color guard team general funds as well as help students earn participation points. Please join us for a day of sudsy fun and team work.
Saturday August 28th
Car wash: 10:00am-2:00pm (volunteer shift 9:30-2:30)
Buffalo Wild Wings: 8505 Montgomery Blvd NE, Albuquerque, NM 87111 (Montgomery & Wyoming)
Event Contact: Cassie Cadwell 505-573-2757
Student and adult volunteers are needed to make this event a success. Minimum requirement is 15 students and 5 adults but the more the merrier!
Student volunteers will receive service points towards lettering requirements for both their time and for their parent/guardian who help with the car wash.
Musicians are encouraged to bring their instruments to join a shift to busk along Montgomery – Color Guards are encouraged to bring their flags to perform alongside the band on Montgomery during the event! We will have 20 minute shifts where everyone will rotate between washing cars, drying cars, busking and a break.
Dress Code: Dress to wash cars, but plan to adhere to Sandia's dress code (no bathing suits).
Click on the SIGN UP button then SUBMIT AND SIGN UP to add your name to the volunteer list.
Thank you,
GO MATADORS!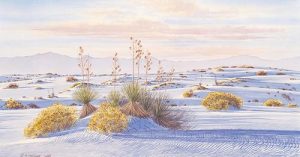 Purchase an opportunity ticket for a chance to win this stunning portrait donated by Dan Stouffer titled 'Autumn in the Dunes' at White Sands National Park valued at $1,800! Tickets cost $5 and every sale supports the Sandia band program and color guard teams!
This amazing opportunity is open to the public – Please help us spread the word!!
The Sandia Band Boosters are a 501c3 nonprofit organization and all donations are tax deductible.
Sponsor the Band!
Band students will once again have the opportunity to recruit sponsors for the band. Sandia Band Boosters offers multi-tiered sponsorship opportunities so that individuals and businesses can show their support of Matador bands in a way that is right for them.
When you sponsor Sandia High School Bands you help music education in our community thrive. Your donation will go towards instrument upkeep, purchasing music material, marching show props, uniforms, new and updated technology and technicians who can help meet the needs of individual students. Your generous support helps the Sandia Band Program provide an enriching music education for all students enrolled.
A PDF of the sponsorship form can be found here. Sponsors may complete the form and return to a band member or email to president@sandiabandboosters.org
See the front page of our website for a list of current sponsors! THANK YOU SPONSORS–we can't do it without you.
AmazonSmile customers can now support Sandia Band Booster in the Amazon shopping app on iOS and Android mobile phones! Simply follow these instructions to turn on AmazonSmile and start generating donations.
1. Open the Amazon Shopping app on your device
2. Go into the main menu of the Amazon Shopping app and tap 'Settings'
3. Tap 'AmazonSmile' and follow the on-screen instructions to complete the process
Smith's Inspiring Donations
Smiths Food and Drug donates .5% of every purchase you make to Sandia Band Boosters if you register with their Inspiring Donations program. They have changed their enrollment process and require re-enrollment annually. Check to make sure Sandia Band Boosters is your preferred non-profit! It only takes a few minutes to enroll and every donation makes a big difference to the band.
Upcoming Fundraising Opportunities