Matador Bands
A Tradition of Excellence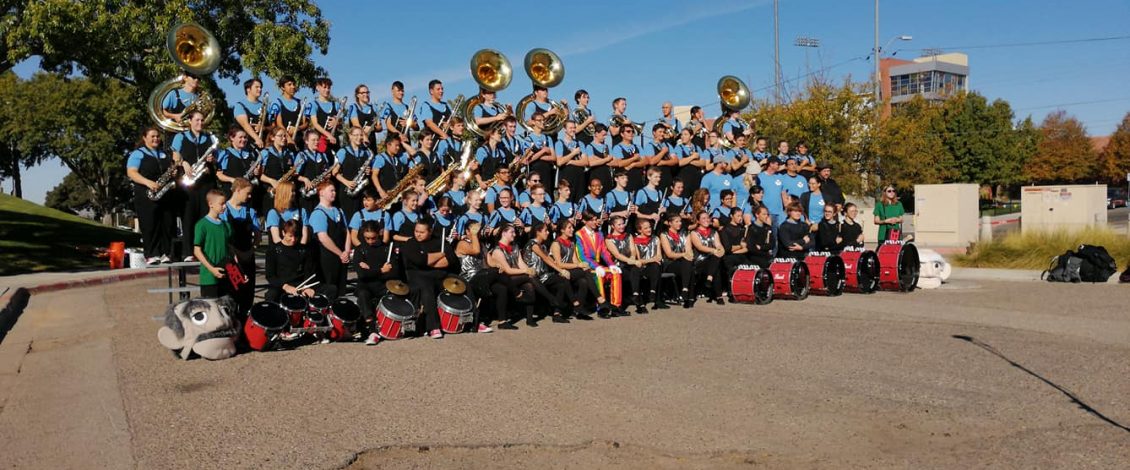 An Important Message From Bob Rogers Travel Regarding our Spring Trip
We are pleased to announce that we have been able to reschedule the Sandia High School Band, Choir, & Orchestra trip to Anaheim for March 17-21, 2021. We understand that there are a few families that will not be able to attend the new dates. There will be a brief window where we will amend our cancellation policy, and allow a 50% refund. Please let us know on or before August 7th and we will remove you from the trip. Know it may take a couple of weeks to get the refund processed. Starting on August 8th, all prior terms and conditions are applicable.
Service Point Opportunity
Rare 2020 Service Point Opportunity
We are pleased to announce an opportunity for students to earn service points! This is a rare 2020 opportunity during this time of remote learning. Families can sign up here.
Students will earn service points for BOTH their time and their parent's time!
We need at least 40 families to pass out flyers in parking lots around town on October 3rd!
Our annual craft fair is 100% virtual this year and we need to spread the word to the public and let them know it's still happening! Each car should have at least 2 people in it to make passing out flyers at each parking lot a speedy process. If your family has 2 vehicles and at least 4 members, you can sign up for 2 slots. If we get 40 drivers signed up each family will be assigned 5 parking lots – easy peasy! We need all hands on deck to spread the word!
Normally our craft fair is an all day volunteering event – this very abbreviated volunteer opportunity is a great way to earn service points and help the boosters raise much needed funds to support the Sandia Band Program!
Pick up flyers at 9am on 10/3 at the Sandia Swimming Pool Parking Lot
From the Desk of Mr. North
The Coronalympics are back!
09/17/20
Good day parents and students!
I wanted to get the word out about the upcoming start of the new SHS Band Coronalympics. These challenges are the core of our Advanced Musicianship in Distance Learning Initiative. One of the tenets of band at Sandia is the provision for student choice in determining the level of engagement that best works for them (marching band is optional, multiple levels of core ensembles, etc.). The Coronalympics will be our virtual extension of that philosophy.
The new SHS Band Coronalympics will serve three important purposes…
Most importantly, they provide a way to offer customizable content for students. The material serves to supplement the (comparatively modest) amount of required assignments and playing requirements for the students who need and want more musical rigor. On the other hand, since none of this material is required, students who are feeling overwhelmed or having issues (technological or otherwise) with distance learning will be less likely to burn out.
Secondly, the Coronalympics provides a "gamified" set of challenges that will provide a novel curriculum that will clearly improve student musicianship while also allowing students to earn tangible rewards while doing so. Any student with sufficient completed events will receive a patch and champions will receive awards and recognition.
Finally, students can earn points for their band letters by completing Coronalympic events. With the current pandemic, many of the ways students would traditionally earn points (such as giving extra performances and attending concerts for example) are unavailable. The Coronalympics events provide pandemic-appropriate opportunities for students to continue to earn lettering points and become better musicians at the same time.
I hope your students are interested and excited about these new opportunities. Further specifics and helpful instructions are posted on our Google Classroom site. As always, if you or your students have any questions, please do not hesitate to reach out to me.
Let the games begin!
Thanks,
Tyler North
Fundraising Opportunities
Sponsorship Opportunities
The Sandia Band Boosters are recruiting business sponsors for the 2020-2021 school year. This year, business ad sponsors can choose from two sponsorship levels to be recognized on our Band Fan T-shirts/Hoodies or website according to their sponsorship level. Your band student will earn 10% towards lab fees or travel funds for each business ad sponsorship they sell.
Business Ad #1 T-shirt Sponsorship: $150
Business Ad #2 T-shirt + web Sponsorship: $175
*NEW* Sponsors making non-monetary donations will receive business ad sponsorship perks when the retail value of their donation is equivalent to the price of a business sponsor ad. Non-monetary donations should be items the band needs for instruction or items that the band could raffle. Contact a board member for information on making a non-monetary donation.
Click "Sponsor the Band" to complete your sponsorship.
Dan Stouffer Opportunity Tickets
This stunning Dan Stouffer Grand Canyon water color was donated to raise funds for the the Sandia High School Band program. "Opportunity" tickets are available for $5. Just click "get tickets" to print your tickets and mail a check to the sandia band boosters @ PO Box 21627; Albuquerque, NM 87154. Be sure to keep your stub and if you are supporting a specific band student write their name on your tickets. Drawing tentatively held October 1, 2020 at the Sandia band "Pizza Under the Stars" event. Good luck! Sandia Band Boosters is a 501c3 and all donations are tax deductible. Thank you!
Smiths Inspiring Donations
Smiths Food and Drug donates .5% of every purchase you make to Sandia Band Boosters if you register with their Inspiring Donations program. They have changed their enrollment process and require re-enrollment annually. Check to make sure Sandia Band Boosters is your preferred non-profit! It only takes a few minutes to enroll and every donation makes a big difference to the band.
Amazon Smile
AmazonSmile customers can now support Sandia Band Booster in the Amazon shopping app on iOS and Android mobile phones! Simply follow these instructions to turn on AmazonSmile and start generating donations.
1. Open the Amazon Shopping app on your device
2. Go into the main menu of the Amazon Shopping app and tap 'Settings'
3. Tap 'AmazonSmile' and follow the on-screen instructions to complete the process
Tyler North – Director of Bands
New Mexico Music Educators Association 2021 Educator of the Year
Tyler North is currently the Director of Bands at Sandia High School where he has taught in various capacities for almost 20 years. Presently, Mr. North serves as director of 2 concert ensembles, 1 jazz ensemble and a steel ensemble as well as directing the Matador marching and athletic bands. During his tenure at Sandia High School, these ensembles have consistently garnered first-division ratings at festivals around the state and country. In addition, the Sandia Wind Ensemble was named the NMAA Centennial Band in May of 2012.
Before beginning his career at SHS, Mr. North received his undergraduate and graduate degrees at Fort Hays State University (Hays, KS) and the University of New Mexico (Albuquerque, NM) respectively. In pursuit of his post-secondary degrees, Mr. North has had the honor of working with many fine educators including Lyle Dilley, David Wilborn, Michael Robinson, Eric Rombach-Kendall and Bruce Dalby. Mr. North is also certified in both AP Music Theory and IB Music instruction.
Mr. North is an active member of the New Mexico Music Educators Association, serving as vice-president of bands for the Albuquerque district for 8 years and president for 5 years. Mr. North has also supported the future of music education by working with many student-directors over the years, many of whom have gone on to have wonderful careers of their own.
Mr. North currently resides in Albuquerque, New Mexico, with his wife, Jean (without whom, the last vestiges of his sanity would have slipped away years ago), his daughters Amara and Avalyn, and his yellow Labrador, Nana (without whom, his clothing would not have its customary coating of yellow dog hair).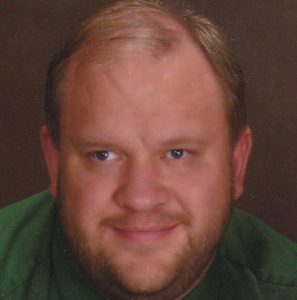 Location
Sandia High School Band Room
7801 Candelaria Rd NE

Albuquerque, NM 87110
Contact
Need additional assistance? Please contact us:
E-mail: admin@sandiabandboosters.org
Mailing Address
Sandia Band Boosters
PO Box 21627
Albuquerque, NM 87154