Matador Bands
A Tradition of Excellence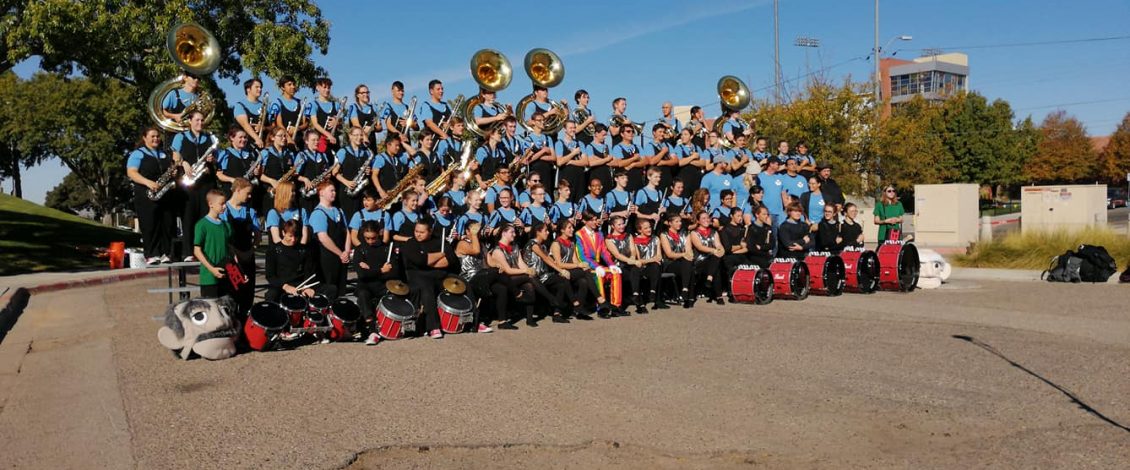 Important information regarding earning your letter
Still need to know how many service points you earned during the 2019-2020 school year?
A Message From Bob Rogers Travel
We are pleased to announce that we have been able to reschedule the Sandia High School Band, Choir, & Orchestra trip to Anaheim for March 17-21, 2021. We understand that there are a few families that will not be able to attend the new dates. There will be a brief window where we will amend our cancellation policy, and allow a 50% refund. Please let us know on or before August 7th and we will remove you from the trip. Know it may take a couple of weeks to get the refund processed. Starting on August 8th, all prior terms and conditions are applicable.
Important Information About our Spring Trip
From the Desk of Mr. North
Important updates regarding our school year and the marching program
7/10/20
Good afternoon SHS Band students,
As you probably know by now, all of our traditional marching events have been cancelled for the fall (Pageant of Bands, District VII Marching MPA, The Valencia Classic, football games, etc.). Nevertheless, we (Sandia Bands) are moving forward with our study of marching band.
I previously issued rationale for our choice to move forward in these turbulent times, but (for any who did not see my previous post) there are three primary factors making the study of a marching band unit this fall the right choice for us…
1. Outdoor rehearsals are scientifically recommended whenever possible this fall, and it makes sense to rehearse music that is specifically written for outdoor use anyway in that case.
2. Many SHS Band students expressed a desire to preserve as much of the marching experience as possible. Marching band is a great learning and bonding experience as well as a (if not the) favorite time of year for some band students.
3. Taking a season off would lead to lost skills and traditions, essentially making restarting in the 2021 season exponentially more difficult……….
You may read Mr. North's full letter to students in the newsletter or on Remind.
Thank you!
Fundraising Opportunities
There are so many ways to support our Bands!!
Sponsorship Opportunities
The Sandia Band Boosters are recruiting business sponsors for the 2020-2021 school year. Sponsors can support the band in many ways including through in-kind or retail donations. Business ad sponsors will be recognized on our band T-shirts and/or our marching field banner according to their sponsorship level. Your band student will earn $20 in travel funds for each business ad sponsorship they sell. *NEW* Sponsors making non-monetary donations will receive business ad sponsorship perks when the retail value of their donation is equivalent to the price of a business sponsor ad. Click "Get Information" to download a sponsorship form or talk to a board member about how your business sponsors can help! We have a new way for our community to support the band too! Friends of the Band and Band Fans can make a donation to have their individual name or family name proudly displayed on additional banner that will hang on the marching field.
Dan Stouffer Opportunity Tickets
This stunning Dan Stouffer Grand Canyon water color was donated to raise funds for the the Sandia High School Band program. "Opportunity" tickets are available for $5. Just click "get tickets" to print your tickets and mail a check to the sandia band boosters @ PO Box 21627; Albuquerque, NM 87154. Be sure to keep your stub and if you are supporting a specific band student write their name on your tickets. Drawing tentatively held October 1, 2020 at the Sandia band "Pizza Under the Stars" event. Good luck! Sandia Band Boosters is a 501c3 and all donations are tax deductible. Thank you!
Smiths Inspiring Donations
Smiths Food and Drug donates .5% of every purchase you make to Sandia Band Boosters if you register with their Inspiring Donations program. They have changed their enrollment process and require re-enrollment annually. Check to make sure Sandia Band Boosters is your preferred non-profit! It only takes a few minutes to enroll and every donation makes a big difference to the band.
Amazon Smile
AmazonSmile customers can now support Sandia Band Booster in the Amazon shopping app on iOS and Android mobile phones! Simply follow these instructions to turn on AmazonSmile and start generating donations.
1. Open the Amazon Shopping app on your device
2. Go into the main menu of the Amazon Shopping app and tap 'Settings'
3. Tap 'AmazonSmile' and follow the on-screen instructions to complete the process
Tyler North – Director of Bands
New Mexico Music Educators Association 2021 Educator of the Year
Tyler North is currently the Director of Bands at Sandia High School where he has taught in various capacities for almost 20 years. Presently, Mr. North serves as director of 2 concert ensembles, 1 jazz ensemble and a steel ensemble as well as directing the Matador marching and athletic bands. During his tenure at Sandia High School, these ensembles have consistently garnered first-division ratings at festivals around the state and country. In addition, the Sandia Wind Ensemble was named the NMAA Centennial Band in May of 2012.
Before beginning his career at SHS, Mr. North received his undergraduate and graduate degrees at Fort Hays State University (Hays, KS) and the University of New Mexico (Albuquerque, NM) respectively. In pursuit of his post-secondary degrees, Mr. North has had the honor of working with many fine educators including Lyle Dilley, David Wilborn, Michael Robinson, Eric Rombach-Kendall and Bruce Dalby. Mr. North is also certified in both AP Music Theory and IB Music instruction.
Mr. North is an active member of the New Mexico Music Educators Association, serving as vice-president of bands for the Albuquerque district for 8 years and president for 5 years. Mr. North has also supported the future of music education by working with many student-directors over the years, many of whom have gone on to have wonderful careers of their own.
Mr. North currently resides in Albuquerque, New Mexico, with his wife, Jean (without whom, the last vestiges of his sanity would have slipped away years ago), his daughters Amara and Avalyn, and his yellow Labrador, Nana (without whom, his clothing would not have its customary coating of yellow dog hair).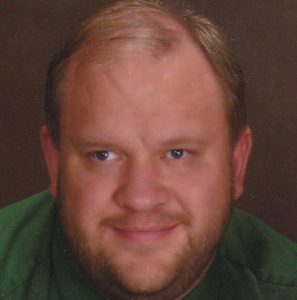 Elena Delgado
Color Guard & Winter Guard Coach
Brittney Joyner
Color Guard & Winter Guard Coach
Location
Sandia High School Band Room
7801 Candelaria Rd NE

Albuquerque, NM 87110
Contact
Need additional assistance? Please contact us:
E-mail: admin@sandiabandboosters.org
Mailing Address
Sandia Band Boosters
PO Box 21627
Albuquerque, NM 87154