About the Board
Parents and Family Members Working Together
Welcome to the Sandia Band Boosters! We are parents and family members working together to support our students in achieving their passion and goals in music and in life.
Your student is about to embark on many amazing opportunities and adventures in their musical and personal growth in Sandia High School's Band program. Your student may be in one or several of the various bands in the band program and Mr. North has exciting curriculums planned for each and every one of the bands! As you may or may not already know, music education is an expensive course of study and most of what is needed is not covered by APS, but what the students get in return in their musical and personal growth is invaluable. This is where families come in; under the Sandia Band Boosters, we all work together to make sure the funds and helping hands are there for our students to aim high and reach their full potential!
The Band Booster Board works with Mr. North to establish a yearly budget and work hard throughout the year to make sure the band program is fully funded. Included in the budget is purchasing music scores and rights, instruments (new, repair, replace, rentals), hiring music clinicians, uniforms (dry cleaning, shoes, show shirts, etc…), transportation (school buses and Penske trucks), competition entry fees, performance rental spaces, supplies, meals and snack and the list goes on. To keep costs as low as possible for everyone, all the families work together. At the beginning of the year, lab fees and booster expenses are collected to get the program started. This can typically be anywhere from $125 to $365 dollars depending on which and how many bands your student is enrolled. Then throughout the year we have several fundraisers that we all volunteer at to raise the rest of the needed funds.
One last thing, we know we are asking for some of what many of us have little of: time and money. But remember it is going to our greatest cause; our children. The great thing about volunteering for the band program, whether it be fundraising or road crew, is actually being present alongside your student and watching them grow right before your eyes; from fledgling freshmen to young adults their Senior year. Please keep in mind when the call for volunteers goes out; YOU are needed, YOU are appreciated, and YOUR influence will leave an unfathomable impact on the lives of our students.
It's going to be a great year! Go Matadors!
Cassie joined the band boosters during her son's freshman year. He is a sousaphone player in the marching band, wind symphony and jazz band. After watching her son and his enthusiasm grow for the band during summer band camp – she was sold! She knew that being involved with the Sandia Band Boosters was the place she wanted to be. She admires the comradery, enthusiasm and dedication shown by the students in the band. And she loves working with Mr. North, the other parents and especially the students. She is honored to work alongside them to help them achieve their goals each year. Cassie has 3 younger children she hopes will follow in their older brother's footsteps and find their passion in music. If they do, she expects to be involved with the band boosters for the next 12 years!
Cassie Cadwell – President
Cris Carrol – Vice President
I am Robert Graham and I am the current General Accounts Treasurer. My second of three daughters is currently a Sandia HS student and was in the band during her Freshman year and is planning on returning this year (her Junior year). I am a graduate from the University of New Mexico with a BA degree in Operations Management from the Anderson School of Management with an emphasis on Accounting in a manufacturing organization. I look forward to another year with the Band.
Robert Graham – General Accounts Treasurer
Corrine Clarkson is the Travel Accounts Treasurer for the Sandia Band Boosters starting in the 2020-2021 academic year. Corrine has a daughter who is in Marching Band, Jazz Band, and Wind Ensemble. Corrine is married to Dallon Clarkson who also assists with the Marching Band by driving the Penske truck and is the official videographer. Corrine also has a middle school daughter who will be a future Sandia band student in the 2021-2022 academic year. Corrine is a Certified Public Accountant (CPA) and works as an Assurance Senior Manager at a local public accounting firm, Moss Adams. Corrine has been in public accounting since 2003 and primarily serves large and complex not-for-profit organizations and foundations. Corrine has a BBA in accounting from the University of New Mexico. Corrine loves listening to live music and musical theatre, and when she isn't listening to her husband's rock band play, she and her husband like to go out and support local musicians whenever possible.
Corrine Clarkson – Travel Accounts Treasurer
Andrea Henderson is married to Robert and has 2 daughters, Hailey (and son in law, Jared) and Brenley. She retired to be a homemaker when her first child was born, after a long career working for non profit organizations. She enjoys her pets, cooking, volunteer work, crafts and spending time with her family.
Andrea Henderson – Craft Fair Chair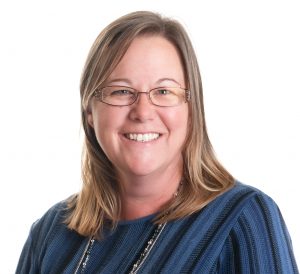 Hello! I am Kerri Williams and I manage the Band Booster website and newsletter and have recently taken the position as uniform chair. I am a native New Mexican, a Sandia High School alum and a proud Matador parent. I am married to Terry and our daughter is the fourth Williams kid to attend Sandia. She plays alto sax in the marching band and wind ensemble. I have a BS in psychology from UNM and I'm the CEO/Owner of Grizzly Storage.
I never imagined myself as a band parent but our time with Matador bands has been joyful and refreshing. The last two years have been filled with so much fun and excitement and a real sense of community. We've never experienced such a warm, welcoming and helpful group of parents and kids. We look forward to another two years with the band–Go Matadors!!
Kerri Williams – Uniform Chair, Webmaster & Newsletter