Meet Our Talented Technical Team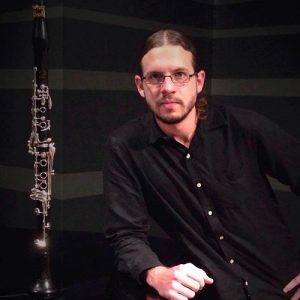 Mike Gruetzner
WOODWIND TECHNICIAN
Clarinetist Mike Gruetzner has worked as a Woodwind Technician with SHS for the past 12 years. Beyond his work at Sandia, he has taught at University of Wisconsin—Eau Claire, where he held the position of Visiting Instructor of Clarinet. Before that, he held a Graduate Teaching Assistant position at both the University of New Mexico and The University of Southern Mississippi, during which time he taught Graduate and Undergraduate clarinet lessons to music majors. Gruetzner has also taught at a number of junior high and high schools in New Mexico and Mississippi. Along with his work in local schools, he maintains a clarinet studio, teaching private lessons to students of all skill levels. Beyond the realm of teaching, Dr. Gruetzner has performed with a variety of professional orchestras, including the New Mexico Philharmonic, Santa Fe Symphony, Mississippi Symphony Orchestra, and the Meridian Symphony. His orchestral experience is not limited to the traditional concert stage, however. He has performed live with 9-time CMA Musician of the Year Mac McAnally, and recorded clarinet on McAnally's 2017 album entitled Southbound: The Orchestra Project. Gruetzner has excelled as a soloist as well. He was invited to give two solo recitals as part of the Arte Joven(Young Art) Music Festival in Mexico, and also won first place in the University of Southern Mississippi Wind Ensemble Concerto Competition, winning the opportunity to perform Scott McAllister's rock-inspired 2001 work Black Dog: Rhapsody for Clarinet with the USM Wind Ensemble.
He received his Doctorate of Musical Arts from The University of Southern Mississippi, where he studied under the direction of Dr. Jacqueline McIlwain, and received both his Bachelor of Music and Master of Music from the University of New Mexico, where he studied under Professor Keith Lemmons. He currently resides in Albuquerque, New Mexico and spends his free time hiking in the Sandia Mountains.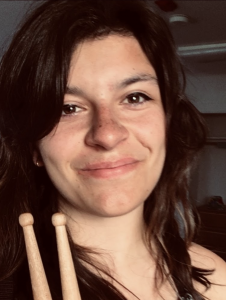 Casey Tessier
PERCUSSION TECHNICIAN
Casey Tessier has been involved in the Sandia Band Program for the past 7 years as an active percussionist and section leader in the marching, concert, and jazz ensembles (2013-2017), as a percussion technician since 2017, and as a dance instructor for the winter guard program in 2020. She has held contracts as the center snare for the inaugural season of Arsenal Drum and Bugle Corps (2017) and as an Open Class snare for Virtual Drum and Bugle Corps (2020) in addition to attending a variety of World Class Drum Corps International audition camps for battery percussion since 2014. Recently, Casey's focus on jazz percussion has allowed her to perform at Stanford University and in Perugia, Italy. Casey has 16 years of classical dance experience spanning nearly 10 distinct styles. In her primary style as an improv rhythm tap dancer, Casey was a contracted dancer and percussionist from 2012-2014 with Alley Kats Tap Company. Casey holds a bachelor's degree in pure mathematics and Latin from the University of New Mexico and conducts research on the chemical synthesis of inorganic iron porphyrin compounds. Casey strives to inspire students by offering an alternative perspective in movement, expression, and performance while communicating her passion for rhythm.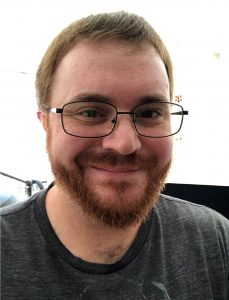 Taron Kouri
BRASS/VISUAL TECHNICIAN
Taron has been on staff with the Sandia High School Marching band as their Brass/Visual Technician since August of 2008. He is an alumni of Sandia High School having graduated in 2006, and heading to UNM for his degree in music education. After graduating from UNM in 2012, Taron accepted the job of Director of Bands at Jefferson middle school where he is still to this day. Taron has also designed and drawn several show shirts for the band including SouthWest World, Reign of Revelry, The Wrong Show, and 2020's "show".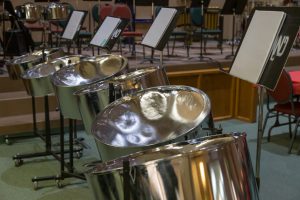 Kyle Ritchie
Percussion Technician