Meet Our Talented Technical Team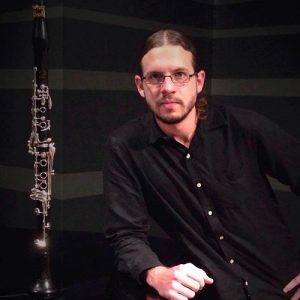 Mike Gruetzner
WOODWIND TECHNICIAN
Clarinetist Mike Gruetzner has worked as a Woodwind Technician with SHS for the past 12 years. Beyond his work at Sandia, he has taught at University of Wisconsin—Eau Claire, where he held the position of Visiting Instructor of Clarinet. Before that, he held a Graduate Teaching Assistant position at both the University of New Mexico and The University of Southern Mississippi, during which time he taught Graduate and Undergraduate clarinet lessons to music majors. Gruetzner has also taught at a number of junior high and high schools in New Mexico and Mississippi. Along with his work in local schools, he maintains a clarinet studio, teaching private lessons to students of all skill levels. Beyond the realm of teaching, Dr. Gruetzner has performed with a variety of professional orchestras, including the New Mexico Philharmonic, Santa Fe Symphony, Mississippi Symphony Orchestra, and the Meridian Symphony. His orchestral experience is not limited to the traditional concert stage, however. He has performed live with 9-time CMA Musician of the Year Mac McAnally, and recorded clarinet on McAnally's 2017 album entitled Southbound: The Orchestra Project. Gruetzner has excelled as a soloist as well. He was invited to give two solo recitals as part of the Arte Joven(Young Art) Music Festival in Mexico, and also won first place in the University of Southern Mississippi Wind Ensemble Concerto Competition, winning the opportunity to perform Scott McAllister's rock-inspired 2001 work Black Dog: Rhapsody for Clarinet with the USM Wind Ensemble.
He received his Doctorate of Musical Arts from The University of Southern Mississippi, where he studied under the direction of Dr. Jacqueline McIlwain, and received both his Bachelor of Music and Master of Music from the University of New Mexico, where he studied under Professor Keith Lemmons. He currently resides in Albuquerque, New Mexico and spends his free time hiking in the Sandia Mountains.
Joey Santiago
DRUMLINE/PERCUSSION TECHNICIAN
Joey is an Albuquerque native. He graduated from Manzano High School in 2005 and UNM in 2010 with a degree in history. The majority of his musical career has been as a performer. He has performed in almost all of the states and 7 countries. He has also performed in Carnegie Hall, and at various events including Cirque du Soleil and John Legend.
The 2022 marching season is his 5th year teaching drumline and percussion. He has previously worked at Albuquerque High School, Valley High School, and Rio Rancho High School. This year he will be teaching at Sandia, as well as Cleveland High School.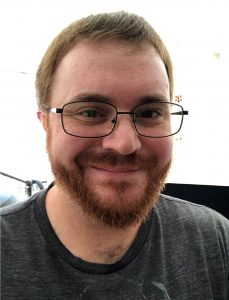 Taron Kouri
BRASS/VISUAL TECHNICIAN
Taron has been on staff with the Sandia High School Marching band as their Brass/Visual Technician since August of 2008. He is an alumni of Sandia High School having graduated in 2006, and heading to UNM for his degree in music education. After graduating from UNM in 2012, Taron accepted the job of Director of Bands at Jefferson Middle School where he is to this day. Taron has also designed and drawn several show shirts for the band including SouthWest World, Reign of Revelry, The Wrong Show, and 2020's "Marching Banned Show".