Color Guard
Color Guards can be found in most American colleges, universities, high schools, middle schools, and independent drum corps. They are typically made up of girls but may include boys as well. They use a variety of equipment, including flags, rifles, and sabres, along with dance, to enhance the music of the marching band show. Usually, marching bands and color guards perform during football games at halftime. During marching band competitions, the guard adds to the overall score of the band and is also judged in an auxiliary category.
Winter Guard
Winter Guard is similar to outdoor color guard, except the performances are indoors on gymnasium floors through the winter season. The traditional marching band music heard during fall season is replaced with a recording of various musical genres. A common theme in many shows is loss or something that conveys great emotion. The gymnasium floor typically is covered by an individually designed floor mat that generally reflects the show being performed on it. Occasionally the floor only acts as a backdrop so that the audience is drawn towards what the members are doing. The members may perform barefoot, but wearing jazz shoes or modern dance shoes is also common. There are several winter guard circuits for participating in competitions during indoor season including TIA (Tournament Indoor Association), MAIN (Mid-Atlantic Indoor Network), AIA (Atlantic Indoor Association), WGI (Winter Guard International), and many more.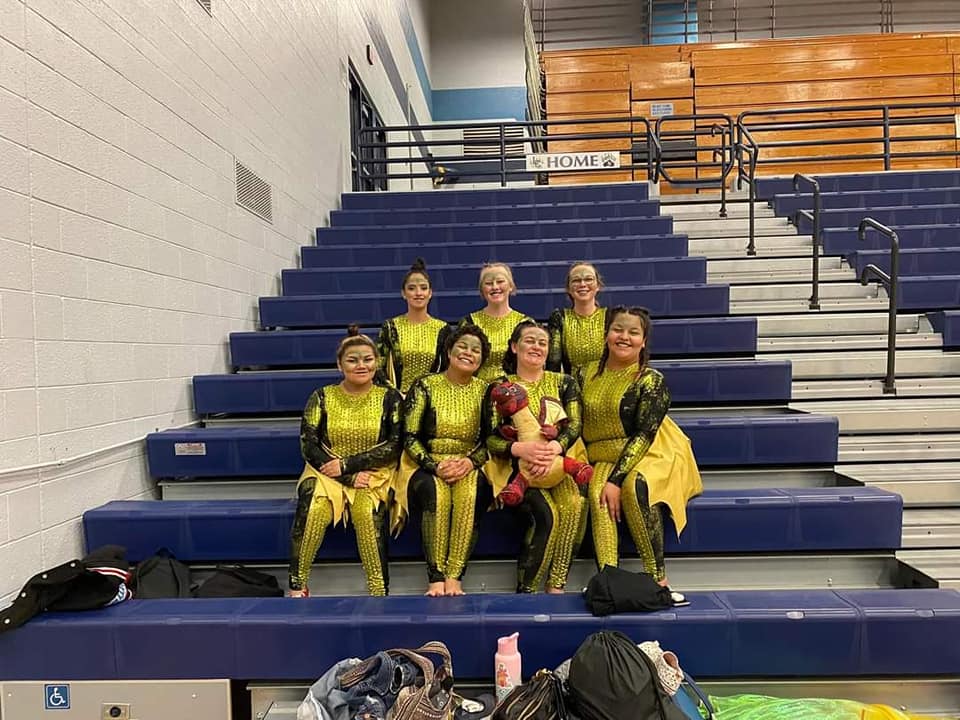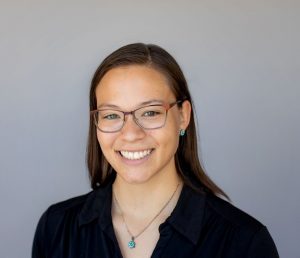 Elena has participated in color guard and marching band since 2009. Ms. Delgado was a member of the Sandia Marching Band, playing clarinet and performing with the Winter Guard from 2009-2013 and went on to perform with the UNM Spirit Marching Band and Wind Symphony from 2013 to 2016. She also performed with the Academy Drum and Bugle Corps from Tempe, AZ during their 2015 season. She began her work with the Sandia Band and Color Guard programs as an instructor in 2014. Outside of the marching arts, Elena has completed both undergraduate and graduate work at UNM. Elena says she continues to teach "because I love the energy and emotion that students put into color guard and I want to see their confidence and potential grow every year."
Elena Delgado
Coach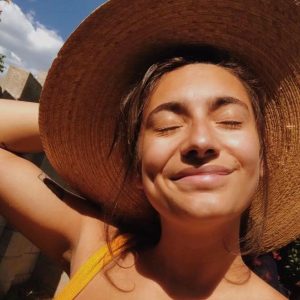 Mo has been a part of Color Guard and Winter Guard for the past 6 years. She was a member of the Sandia Marching Band from 2014-2018 and was the Color Guard captain in her senior year. Ms. Donnelly was briefly contracted to march with Arsenal Drum and Bugle Corps before retiring from performing after a car accident in 2018. She is currently studying Secondary Education with a focus in World History at UNM and is the Family-Hospital Relations Chair for LoboTHON. Mo decided to teach because she is truly passionate about color guard and wants to give students a positive creative outlet.
Mo Donnelly
Coach